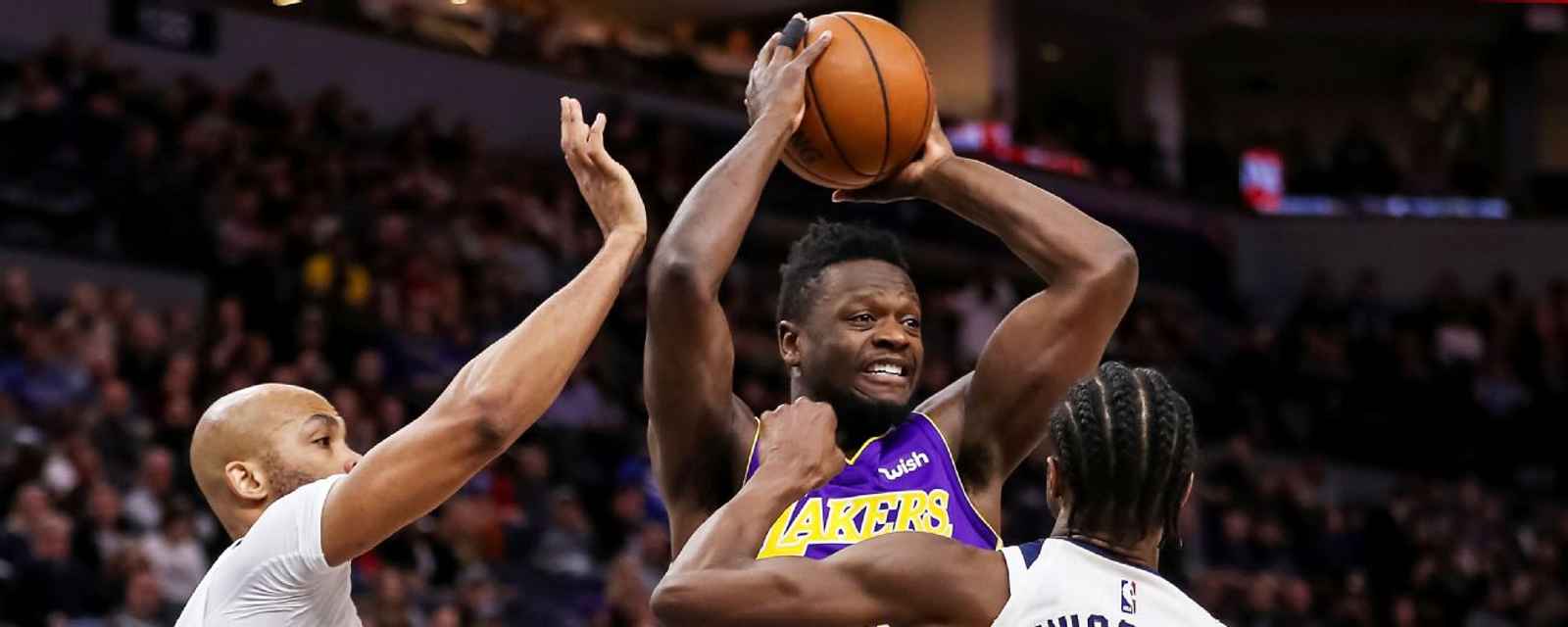 With or without the Ball family, the Lakers are finding themselves
February 16th, 2018
NEW YORK — He arrived early, long before most of the folks who'd bought courtside seats to watch the Lakers play the Knicks at Madison Square Garden on Dec. 12. People who sit in seats that good generally spend most of pregame warm-ups at the exclusive Chase Lounge, sipping cocktails or pounding appetizers. But LaVar Ball wanted to settle in early. His son, Lonzo, was making his debut in this iconic building, and as usual, LaVar had a message to impart.
Although Lonzo joined the Lakers with more hype than just about any rookie since current team president Magic Johnson (the No. 1 pick in 1979), his first season had gotten off to an uneven start. He'd dazzled with his playmaking ability but was shooting just 32 percent from the field (dead last in the NBA among players who took at least 10 shots a game). And when his shot wasn't falling, his confidence waned. So LaVar was staying close, talking to his son before and after games. He had to make sure the pressure and expectations didn't crash down on him — because everyone had a lot riding on Lonzo Ball.
For the Lakers, he represents the franchise's latest savior. If he can grow into what Johnson and general manager Rob Pelinka hope he will be, the team finally has a torchbearer for the bridge between Kobe Bryant and its next era. If he flops, the Lakers' new regime would have to answer for choosing him No. 2 overall and find another way to restore the franchise to glory.
For LaVar Ball, Lonzo represents the first step in fulfilling his dream to build a Kardashian-esque empire around his three basketball-playing sons. If Lonzo didn't become a star, who'd want to be a Big Baller, much less buy any of their shoes?
But failure is not something LaVar Ball gives much oxygen to. If something isn't going the way he wants it to, the Big Baller goes on blast. Lonzo was struggling with his shot, aggressiveness and confidence, and in LaVar's mind, that was because Lakers coach Luke Walton wasn't coaching him the right way. LaVar didn't have a direct line of communication to Walton, and lobbying Johnson and Pelinka behind the scenes hadn't resulted in what he'd wanted, so he started criticizing Walton in radio and television interviews.
After a few rounds of cringe-worthy headlines, Johnson and Pelinka called him in for a meeting in late November and asked him to tone down his criticisms or, at the very least, come to them first.
Ball promised after that meeting that he'd try to "switch it around a little bit," but added, "I am going to say what I want to say, to plant a seed." And sure enough, just six days before Lonzo's debut at MSG — less than a week after the meeting — he again went on the radio to criticize Walton for not playing Lonzo in the fourth quarter of a game, despite reports that he'd been pulled to rest sore calf muscles.
The Lakers were exasperated. Lonzo Ball was getting asked whether he agreed with his dad's statements. So were his Lakers teammates.
LaVar Ball was undeterred. Big Ballin' ain't easy. People aren't always going to like what he says. But thus far he'd found that if he kept at it, he usually ended up getting his way.
This wasn't a time for negotiation or compromise. It was a time to dig in. And as I approached him at his courtside seats that night at the Garden, he drew the battle lines.
"You're wondering what side to be on," LaVar said. It was a statement more than a question that needed to be answered.
---
The Lakers' other new additions, Kyle Kuzma, Josh Hart and Thomas Bryant, were introduced on the dais that day, too. But Lonzo Ball was the main attraction. He was the one who was invited to throw out the first pitch at Dodger Stadium later that night. He was the player Johnson challenged to break all of his Lakers records. And his father was the one who'd been granted a private audience with Lakers ownership before the introductory news conference.
Everything in the Lakers universe seemed to hinge on Lonzo Ball and, by extension, whatever his dad said or did. But a funny thing happened after LaVar Ball told ESPN's Jeff Goodman that Walton had "lost the team" after nine straight losses — the Lakers found themselves.
The team won 12 of its next 16 games between Jan. 7 and Feb. 8, its best stretch since 2013, and mostly without Lonzo Ball — who missed 12 of those games with a knee injury. This surge was led by Kuzma, Hart, second-year man Brandon Ingram and former lottery pick Julius Randle, who started playing the type of unselfish, up-tempo game the Lakers thought they drafted Ball to bring to the team. Walton also finally cajoled the group into playing elite defense (the Lakers were third in defensive efficiency during that 16-game span, behind only the Celtics and Spurs) by benching anyone — even his stars — who lacked effort on the defensive side of the ball. And on Feb. 8, the Lakers made a huge trade, sending Jordan Clarkson and Larry Nance Jr. to Cleveland, clearing enough salary-cap space to chase two elite free agents this summer or in 2019.
All of a sudden, the Lakers had found a winning culture. Pelinka even found 20 tickets for the team to see "Hamilton" on a February off night in New York so they could experience some actual culture. They were probably too young to fully appreciate Lin-Manuel Miranda's musical, but Pelinka hoped they'd at least tap into the theme of a group of young, idealistic men in the Revolutionary War, determined to create a better country.
"We have so many young guys, and we're trying to build a great core and a great organization," Hart said. "Sometimes when you're so caught up in your world, you don't really see other things. So it's great to see other people in their worlds, take things … from 'Hamilton,' and bring it back to your world."
For Hart, the musical's message was particularly relevant. He started the next night in Brooklyn and proceeded to have three straight double-doubles.
"One of the bigger songs is, 'I'm not going to waste my shot,'" Hart said. "You don't want to throw away those opportunities."
Lonzo Ball said it was the first play he'd ever been to, but he was surprised by how much he liked it. "I told everyone, if our history class was like that, a lot of people would be more informed."
Did he get the main theme of the show?
"Pretty much," he said. "Take your shot."
None of this is to suggest Lonzo Ball has wasted his shot with the Lakers or is no longer essential to their future. He is. But in the span of a month, he went from the center of the universe to one of several planets in the solar system. His father, meanwhile, might as well be in another galaxy, spending most of his time in Lithuania, where his two younger sons, LiAngelo and LaMelo, are playing professionally, hosting awards shows, hawking Big Baller Brand water and comically threatening that Lonzo won't re-sign with the Lakers if they don't add his younger brothers to the team.